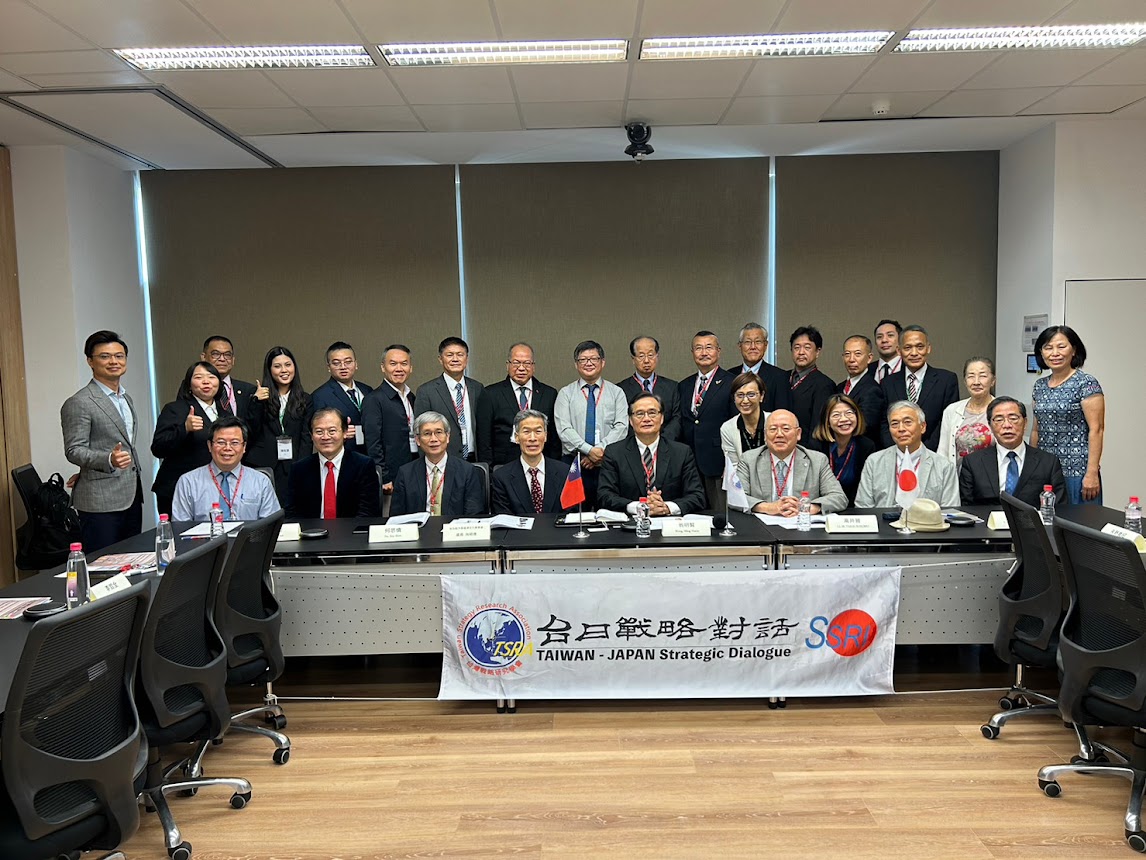 The 9th Japan-Taiwan Strategic Dialogue will be held for two days at Tamkang University for the first time in three years. At the previous Japan-Taiwan Strategic Dialogue, wargaming was conducted from the perspective of political strategy with the scenario of the Chinese invasion of the Nansei Islands. Therefore, the 9th Strategic Dialogue was a renewed scenario based on the lessons of the previous one: wargaming with expanded areas and actors.
 Russia's aggression against Ukraine in February last year witnessed the reality that war could break out even between developed countries. In response to US House Speaker Nancy Pelosi visited to Taiwan in August, China held military drills in 6 areas surrounding Taiwan. This exercise reminded us of the invasion of Taiwan. In October, the third term of the Xi Jinping administration was decided, and President Xi Jinping did not deny the use of force when unifying Taiwan. In December, Japan's Cabinet decided on three documents, the National Security Strategy, the Defense Strategy, and the Defense Plan, and Japan made clear for the first time to deal with China.
 Tensions in East Asia continue to rise this year, and President Tsai Ing-wen of Taiwan made a tour of Latin American countries at the end of March, meeting Speaker of the US House of Representatives McCarthy on the way. In response, China held military exercises around Taiwan and notified the Taiwanese authorities and others that it would set up a restricted flight zone over the northern coast of Taiwan in April due to "space activities." Ma Ying-jeou, the former president of Taiwan's opposition Kuomintang, flew into Shanghai on a private Chinese plane around the same time and began his visit to China. It is the first time for a former president to visit China since the division of China and Taiwan in 1949. It was invited by China and is said to be aimed at easing strained China-Taiwan relations through exchanges.
 As the security environment in East Asia worsens year by year, it is timely to hold the 9th Japan-Taiwan Strategic Taiwan Meeting based on a refined scenario. The 10th Japan-Taiwan Strategic Dialogue will be held in Japan around November, and the security environment in East Asia may have deteriorated further by then. Further efforts are expected for peace and stability in East Asia and for strengthening deterrence in the region. Many  efforts to maintain and ensure peace and stability in East Asia must be continued in various ways.  
Susumu Takai, LL.M
President of Security Strategy Research Institute of Japan
 ❀
- 台湾危機シミュレーションゲーム -